Publisher: Carina Press
Date published: October 2010
ISBN: 9781426890628
E-book
Paranormal romance
Reviewed by
Valerie
Obtained by publisher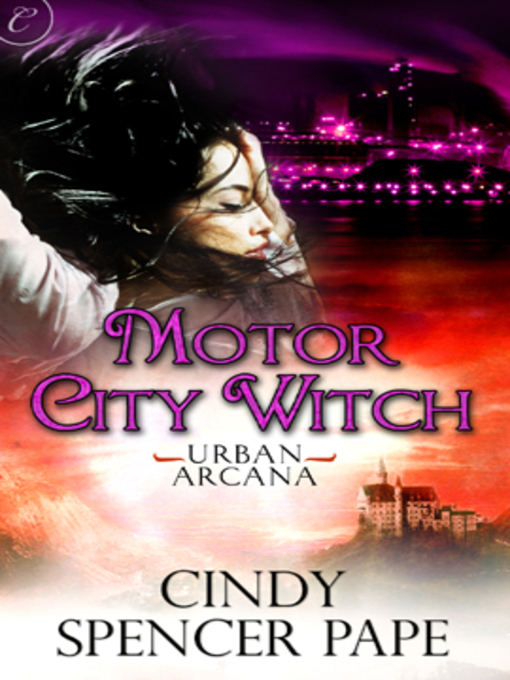 CICK HERE TO PURCHASE!
Elise Sutton had once been in love with Fae Lord Aidan Greene. Their relationship ended when she accused him of spending more time on his business than on her. Now they are both attending Meagen and Ric's wedding and Aidan meets Elise's daughter, Dina. He immediately assumes she is his daughter, but Elise insists she isn't. Then Dina is kidnapped, Elise needs Aidan's help. Together they have to go on a hunt that will bring them through the human and faery world. They will be betrayed and former enemies will come to the rescue. Dina is a very special child and Elise will not give her up. Elise had once been a powerful witch, but due to a traumatic experience, she has given up her power. Now she will need it. She also needs Aidan and they both realize that their love still runs strong. They just need to find their happy end as a complete family.
I was ecstatic to be able to read the next book set in this wonderful world and revisit with Meagen and Ric from Motor City Fae. Now we find out what happened to Elise and Aidan. Sparks certainly flew when they met at the wedding and not the good kind. But after Dina is kidnapped and they have to work together, well, the good sparks start flying too. I loved this story and couldn't stop reading until the last page. You've got a hot romance, some nasty villains, some kick-ass sword fighting, a special child, some hot love scenes…oh….and not to forget the ice-queen. She wouldn't forgive me if I didn't mention her.
Ms Spencer Pape writes wonderful characters. Even her secondary characters are worthy of their own story. The pacing is perfect, the dialogue snappy and the world-building and magic seems realistic. She has managed to create a world where fae, goblins, witches, werewolves and humans exist. Though they are mentioned, I haven't found a vampire…yet. I am looking forward to hopefully reading more in this series…soon!!
This is an objective review and not an endorsement of this book.