Publisher: Carina Press Date published: July 2010 ISBN 978-1-4268-9042-0 Contemporary Erotic E-book Reviewed by
Tina
Received from the publisher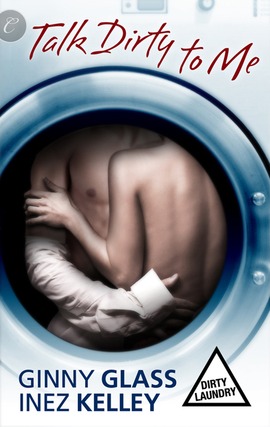 CLICK HERE TO PURCHASE!
Nora has found herself in a jam. She's supposed to be writing a dissertation and has lost her notes containing other women's sexual fantasies. If that isn't enough hers were in the notes too. Now it seems someone by the name of James has found them and he's only willing to give them a few at time if Nora agrees to talk dirty with him. The biggest problem she has is she's attracted to a professor Jarod Reed. Nora finds herself torn between the two men. Both offer something completely different yet, intriguing. Jarod never expected a simple call to Nora to turn into something erotic. Yet he can't stop calling or pretending to be someone else. As the need to touch Nora grows inside, Jarod struggles with a decision – come clean and risk losing her or never tell her his true identity.
TALK DIRTY TO ME
was another winner in the
Dirty Laundry series
. Jarod pulled me in immediately. He was an underdog in my mind, but one that deserved to find a woman who would care for him and appreciate him. It took me a little longer to make up my mind about Nora. While, I understood her hesitations to offer Jarod more than coffee dates in public places, I wanted to her be daring. I wanted her to go for what she wanted. It was nice to see her unwind with James. Letting go of her inhibitions was the highlight of her character. I would recommend
TALK DIRTY TO ME
to anyone who enjoys erotic romance. Ms. Glass and Ms. Inez did a fantastic job as a writing team. I personally couldn't tell it was written by two people. I look forward to reading more from both authors.
This is an objective review and not an endorsement of this book.